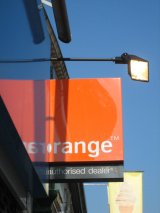 (c) Zonix 2005
Was?
Inkohärentes Geschreibsel eines Late Adopters

Ralph
E-Mail oder kontaktiert range im IRCNet oder auf Freenode.

Bilder
Ralphs Bildergalerie
Feed Me!
Hier gibt es einen RSS-Feed. Oder folgt mir bei Twitter.
Februar 2015
So
Mo
Di
Mi
Do
Fr
Sa
1
2
3
4
5
6
7
8
9
10
11
12
13
14
15
16
17
18
19
20
21
22
23
24
25
26
27
28
Einträge nach Datum:
Kategorien:
Auch lesbar
Na, einfach shrek[]
Sieh die Welt mit meinen Augen
Das Schwätzbrett
Das Bildblog
D'ohne Pointe


2008-04-29
The meeting in #centos-social takes place on May 4th 2008 and
NOT
March 4th 2008. Looks like there are still some intellectual property issues with CPTM (CentOS Public Time Machine), so we had to reschedule that event.
We hope to have the machine ready for Linuxtag 1875, though.
Sorry.
Geschrieben um 23:01
[/centos] [permanent link] [Startseite]
2008-04-29
Linuxtag 2008
is coming closer by the minute (May 28th to May 31st 2008) - and we are going to be there. And so can you - either as a visitor or with us at the booth we have there!
To coordinate this event, there is going to be a "Meeting" in the IRC channel #centos-social on the freenode IRC network. The meeting will take place on Sunday, May 4th 2008 (not March 4th) at 22:00 CEST (that's 20:00 UTC). Just connect to irc.freenode.net with an IRC client and /join #centos-social then.
So if you want to be part of Linuxtag 2008: Be there on sunday! Or you could subscribe to the centos-promo mailing list and discuss matters there.
See you!
Geschrieben um 22:52
[/centos] [permanent link] [Startseite]