Lesen, Hören, Gucken, Schreiben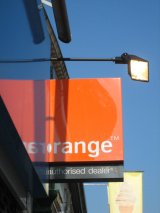 (c) Zonix 2005
Was?
Inkohärentes Geschreibsel eines Late Adopters

Ralph
E-Mail oder kontaktiert range im IRCNet oder auf Freenode.

Bilder
Ralphs Bildergalerie
Feed Me!
Hier gibt es einen RSS-Feed. Oder folgt mir bei Twitter.
Februar 2015
So
Mo
Di
Mi
Do
Fr
Sa
1
2
3
4
5
6
7
8
9
10
11
12
13
14
15
16
17
18
19
20
21
22
23
24
25
26
27
28
Einträge nach Datum:
Kategorien:
Auch lesbar
Na, einfach shrek[]
Sieh die Welt mit meinen Augen
Das Schwätzbrett
Das Bildblog
D'ohne Pointe


2010-03-02
This just in from our newsletter team: With a little delay, issue #1001 of the CentOS Pulse newsletter has been released. In this issue we have a very interesting interview on the usage of CentOS at University College London, a report on FOSDEM 2010 (where nearly all of the main CentOS personnel showed up) and, of course, the usual categories likecommunity, jokes and updates. You can read the newsletter at: http://wiki.centos.org/Newsletter/Latest More information about the newsletter and how you can contribute is available from: http://wiki.centos.org/Newsletter We always welcome comments and suggestions :) Enjoy Reading! The Newsletter Team.
Geschrieben um 23:27
[/centos] [permanent link] [Startseite]

This work is licensed under a Creative Commons Attribution-Noncommercial-Share Alike 2.0 Germany License.